The executive committee members of the Peoples Democratic Party (PDP) in Igyorov Ward of Gboko local government area, Benue State, have distanced themselves from the purported suspension of the party's National Chairman, Dr. Iyorchia Ayu.
In a surprising turn of events, the PDP executive committee members in Igyorov Ward said they did not endorse Ayu's suspension and have no part in it.
The letter signed by the deputy chairman of PDP, Igyorov Ward, Ortese Helen, organising secretary, Atema Iorde, and 14 others in a disclaimer to the Gboko Local Government's chairman made available to newsmen on Monday in Abuja, said the suspension was made without due process and proper consultation with all relevant stakeholders.
They, therefore, passed a vote of confidence on Ayu.
They claimed that their signatures were forged to issue the "mischievous letter" announcing Ayu's suspension.
The letter reads in part: "The executive committee have never discussed in any of our meetings prior to election or post 2023 General Election about the conduct of the National Chairman.
"The Executive Committee Members have stated clearly that they have no knowledge about the letter and have not authorized anybody whatsoever to generate such mischievous letter on behalf of the Executive Committee.
"The purported signatures on the letter are forged and no member of PDP Executive Committee of Igyorov Council Ward has signed signed on his or her behalf. The names of the Executive Committee Members are wrongly written and spelled which show the desperation of the mischief makers."
It said the content of the purported letter itself was contradictory on the holding of the presidential and National Assembly Elections on the March 25, 2023 while the letter itself is dated 24th March, 2023.
It further said the letter was written before the purported commission of the offence which showed clearly that it was the handwork of the mischief makers.
The party executives further passed a vote of confidence on Ayu while also declaring "full support for his pragmatic leadership style (as the National Chairman of the Party) by taking our party to higher heights."
"The purported suspension is, therefore, an exercise in futility as it derives its strength majorly from gross illiteracy, ignorance, gambling and desperation. It has only mischief, drama and propaganda value," it further declared.
Recall that Ayu had declared that based on provisions of Article 57(7) of the PDP constitution, party executives at the state or ward levels lack the powers to suspend him or take any disciplinary measure against any member of the party's National Executive Committee (NEC).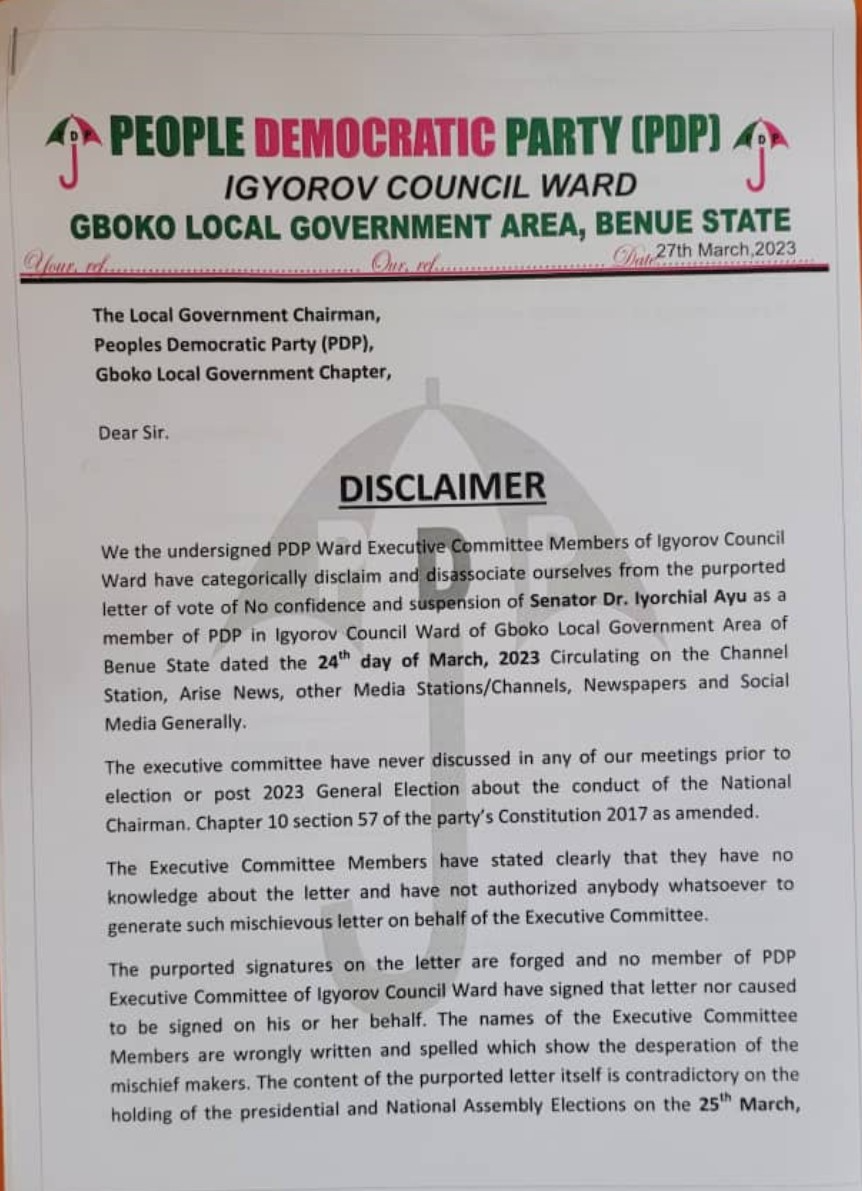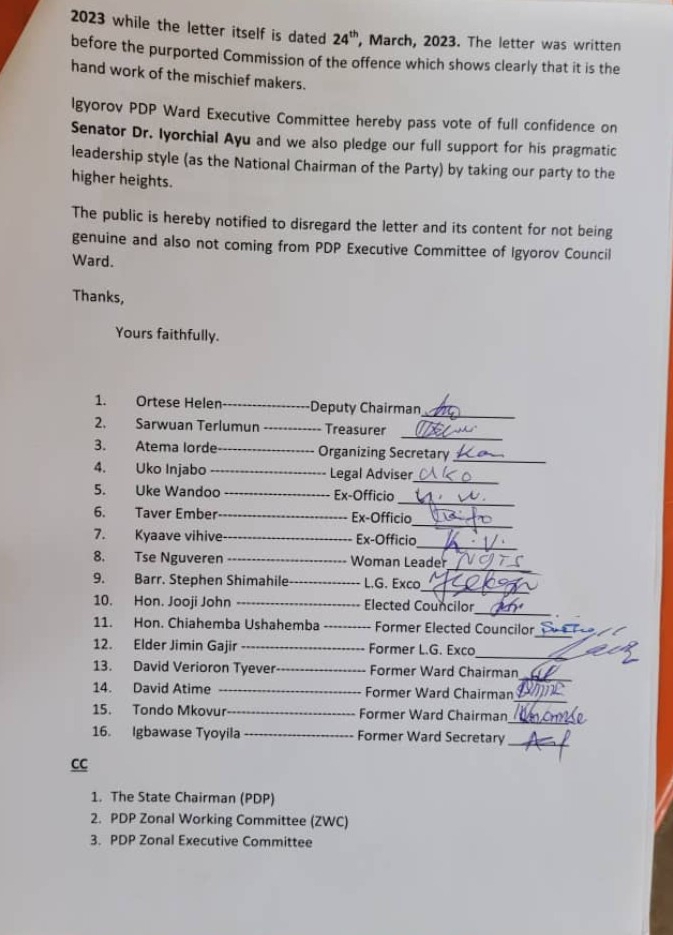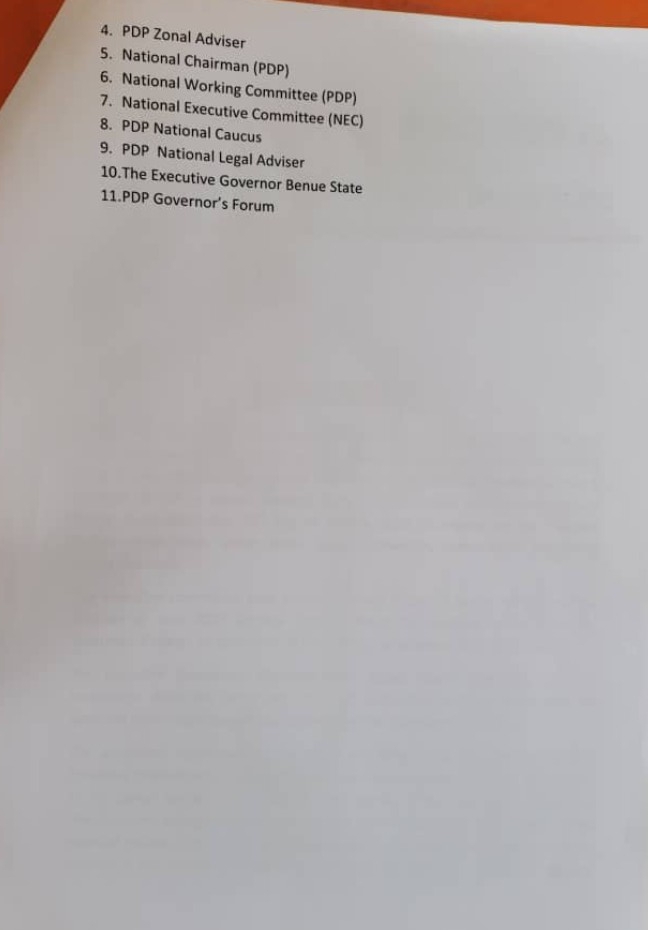 ____
Follow us on Twitter at @thesignalng
Copyright 2023 SIGNAL. Permission to use portions of this article is granted provided appropriate credits are given to  www.signalng.com and other relevant sources.